Welcome to ICD Securities online
Who is ICD Securities, Inc.?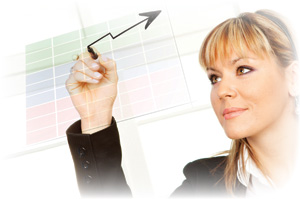 ICD Securities Inc. is a registered FINRA broker-dealer, established in 2004 to provide DTC funding services to our banking relationships. Additionally we have expanded our services by offering fixed income products to our institutional and governmental entity clientele. The key to our success lies in the unwavering commitment to provide a high level of service and attention to our valued clients. Every one of our clients is treated with the utmost care according to their needs and regardless of the size of their investment portfolio.
Investors Commitment
Our goal is to offer portfolio managers and investors access to competitively priced fixed income securities. We assist you in achieving your projected annual earning targets throughout the year and institute a "hands-on" approach. Your ICD rep will take the time to understand your investment objectives while operating within the guidelines of your investment policy. We offer investment grade securities with an attractive rate of return on your investment dollars. Through carefully maintaining a laddered maturity schedule, we try to avoid the guesswork commonly associated with the ever-changing interest rate cycle. Our market experience and insight make ICD Securities the financial broker of choice for hundreds of investors seeking clear investment information in a complex marketplace
ICD offers a multitude of programs and services customized to meet your investment needs, including:
Certificates of Deposits: The founders of ICD Securities Inc. have spent the last three decades working closely with thousands of banking institutions nationwide assisting them in raising the deposits to meet their ongoing liquidity needs.
Funds Acquisitions: ICD Securities has access to billions of certificates of deposits annually. These deposits are drawn from domestic regulated entities.
Fixed-Term Securities: We provide access to all types of government securities that are issued by the government of the United States, its agencies and instrumentalities. We also offer commercial paper issued by large corporations, banker's acceptances and corporate bonds.
Clearing/Custodial Services: ICD utilizes the clearing services of Stern Agee Inc. to complete security transactions for the broker-dealer and is dedicated to delivering effective trade execution, back office support and real-time account updates to track and monitor transactions.
Cash Management Referral Services: ICD provides cash management referral services through some of the country's largest banking institutions who offer professionally managed money market funds that provide competitive returns on your cash balances.
The key to our success lies within our unwavering commitment to providing a high level of services and attention to our clientele. Whether you are a business manager of a small-sized credit union or a portfolio analyst of a multi-billion dollar investment trust, our aim is to help you meet your earnings targets through a series of investment programs customized to meet your investment objectives.